Favorites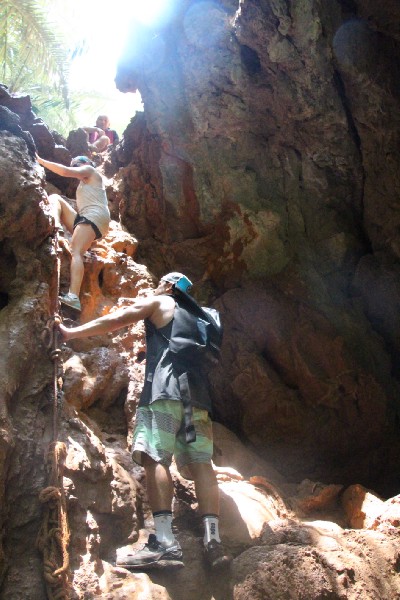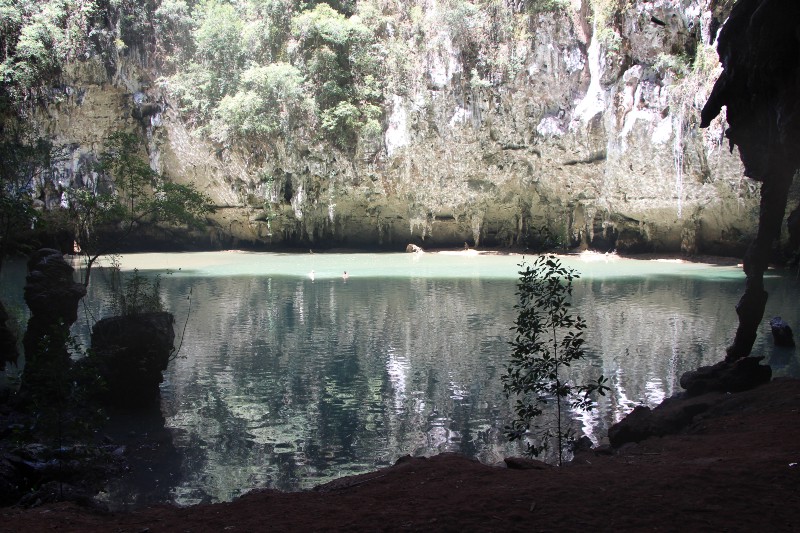 Snorkeling in Phi Phi island and seeing rainbow fish in clear aqua and teal waters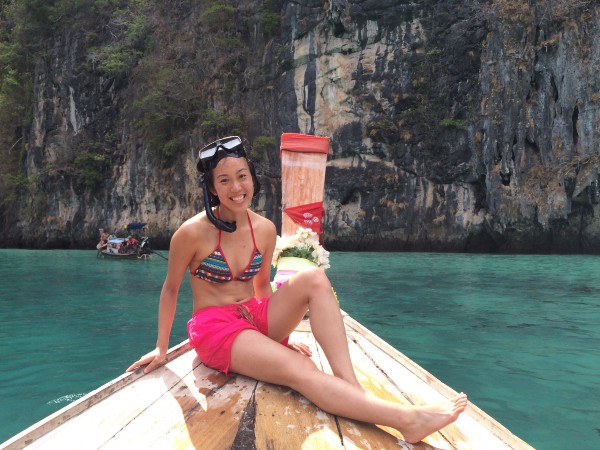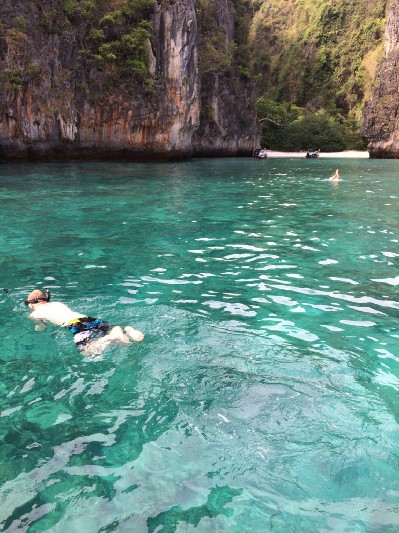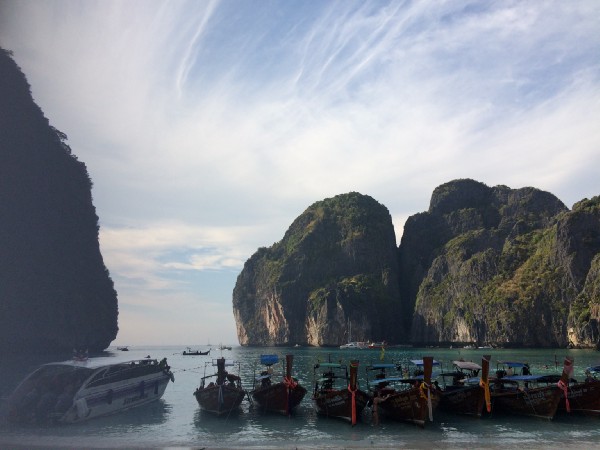 Meeting Anurag's baby girl Anvika for the first time at Anurag's house in Andheri West
Eating a vegetarian meal of smiley face french fries, kidney beans, and parathas
Exploring the ruins of Ta Prohm (the Jungle Temple) on my final morning in Cambodia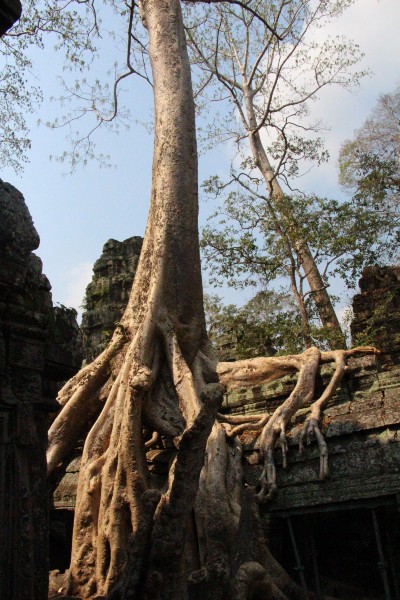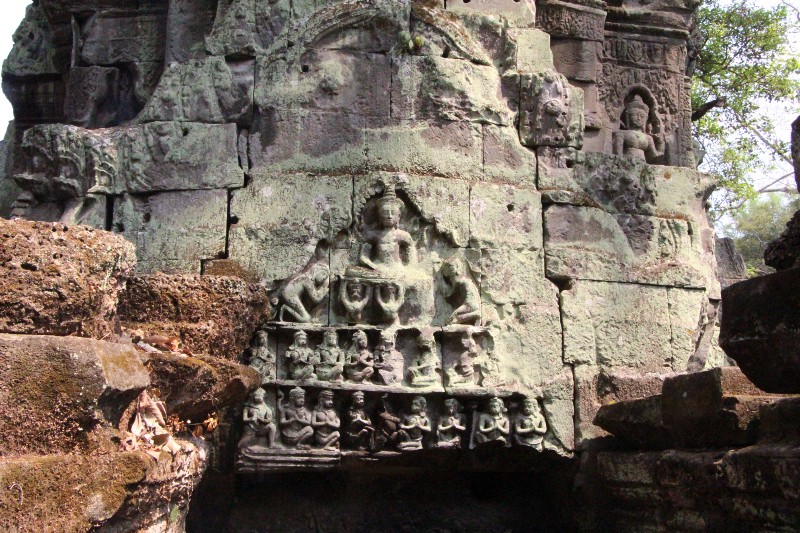 Expenses

Cambodia
Expensive attractions and drivers. Cambodia had the highest Attraction and Driver cost, due to its status as a real-life Jurassic Park (minus the dinosaurs). Siem Reap's infrastructure is designed to optimize revenue from attractions and drivers, and tourists — who venture out to the country almost solely for the Hindu and Buddhist temples — willingly pay for these items.
Cheap food and lodging. Food and Lodging costs were notably low, and the quality was on par with India and Thailand. The price of a good Khmer amok (chicken, fish, or beef stew) could range from $4–15, with most hovering around $6; a pint of beer was only $0.50 on Pub Street!
Kind, welcoming people. Cambodians are some of the friendliest people I've ever met. Street vendors, tuk tuk drivers — any local really — would meet my eyes and light up with the biggest smiles. Unlike in India, where locals rarely smile at first eye contact (many instead stare at foreigners), Cambodians made tourists feel welcome.
Thailand
Incredible island hopping. Thailand was moderately priced and my favorite of the three countries during my trip. Quality lodging for an average of $33/night, cheap, delicious food, mild weather and beautiful, accessible islands make Thailand a perfect vacation spot. It is a place I can see myself returning to again and again.
High pharmacy costs. Pharmacy costs were highest here, due to the huge scrapes I sustained on my bottom sliding down a hill of clay.
Great deals on cheap souvenirs. While I purchased the majority of trinkets for family and friends at Bangkok's Asiatique Night Market, Souvenir costs amounted to less than $15 — quite a bargain!
India
High-stress driving. India is notoriously difficult to navigate, and I spent a disproportionate amount of time and energy negotiating with taxi drivers or waiting in terrible traffic. For example, after an hour of swerving, scary, Satan-like stick shift driving on the way to the airport, my Uber driver nearly ran me over (on accident, I think).
Expensive lodging. Mumbai was also the most expensive place to stay — at $80/night, Lodging costs were double Thailand and 7x Cambodia. However, it is necessary to pay this amount for decent housing in Mumbai, as discount hotels are mostly in unsafe neighborhoods and lack proper security.
Expensive food. Food costs were also the highest; the only reason my food expenses are low is that two of my dinners were covered by generous Indian friends.
Observations
Mango in Cambodia and Thailand is a staple good, much cheaper and more accessible than in the United States. My breakfast in Cambodia often consisted solely of a mango cut by a local on the side of the street, eaten with a long wooden stick. In fact, 8/23 of my Food expenses included a mango in its components.
Public restrooms in India charge per use and generally have full-time cleaning staff. Imagine trying to pee when you know someone is listening — this is exactly what happened at each stop!
International flights are rarely delayed, unlike domestic flights in the United States.
English is still the common denominator across all three countries, but challengers are quickly emerging. However, Chinese (Mandarin) and Japanese are rapidly catching up.
Americans don't seem to travel as much as Europeans or Asians. In Cambodia, I saw fleets of tour buses full of Japanese, Chinese, and Korean tourists, and the occasional British or French couple. In Thailand, Germans and English ruled the day. Bangkok was especially cosmopolitan. In India, there were few tourists in comparison with the locals, and those that do visit Mumbai were mostly English. I saw no Asian tourists besides myself in Mumbai, and certainly no other single Asian females.
Cambodia was highly dependent on the United Nations for establishing and funding the UNESCO World Heritage sites. Thus, Cambodia continues to operate on the USD$ — to the point where locals must use American money to buy a house or to send children to school. I did not have to use Cambodia currency at all.
In Cambodia seemingly all of the locals are poor. In Thailand, I sensed a deeper striving for equality. Not surprisingly, there is the greatest disparity between haves and have-nots in India, where a thriving economy has led a small fraction of Indians to become very wealthy. These folks frequent places like the Palladium Mall in lower Parel and the Taj Palace in Colaba. In these beautiful places, it is easy to forget that outside the walls of the mall or the building — maybe just across the street — there are homeless families and vast acres of slums.